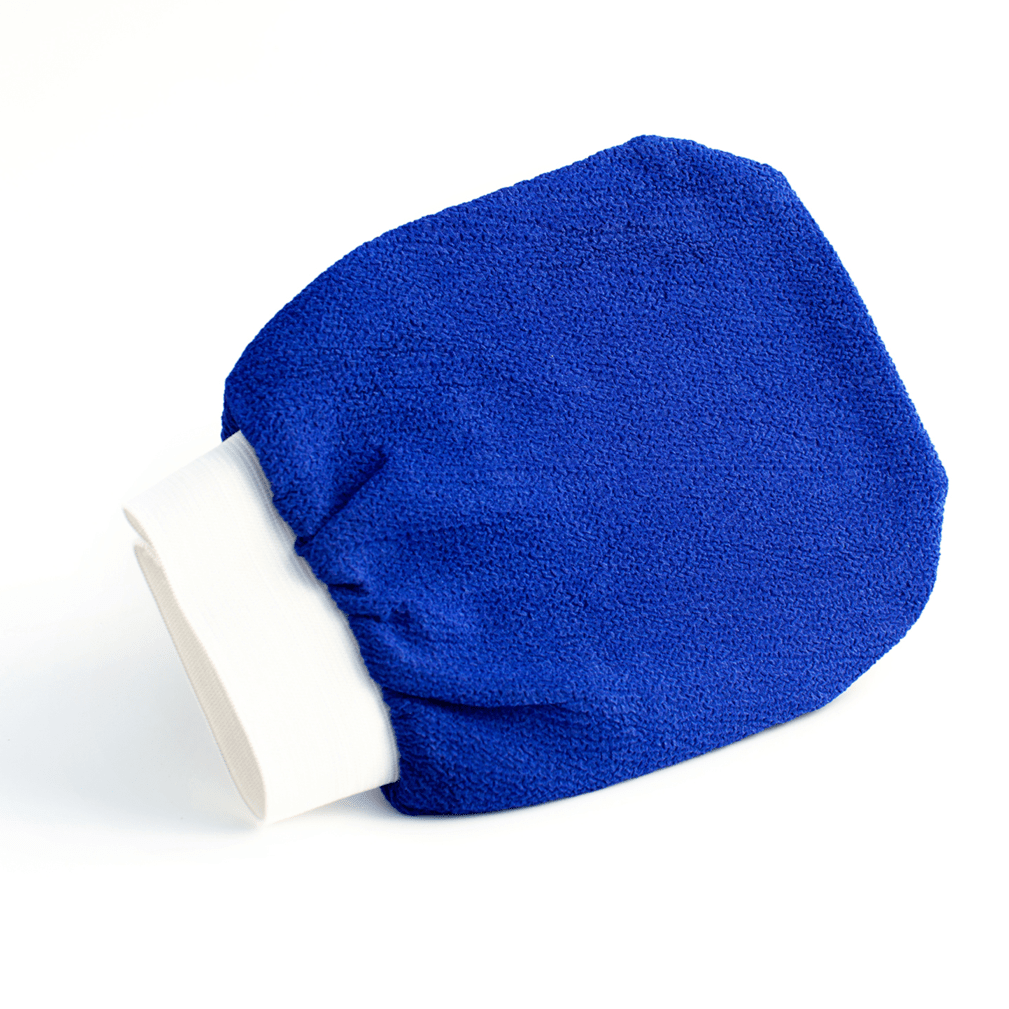 Korean Exfoliating Mitt
This shower must-have gently exfoliates away old skin to reveal a fresh, glowing complexion.
Get smoother in the shower! Just because you may not have time for a mask doesn't mean you can't get your exfoliation on.
Our ingenious Korean Exfoliating Mitt gently smoothes away old skin to reveal a fresh, glowing complexion.

Customer Reviews
Amy A.

United States
06/15/2020
Why Did I Wait to Use This?
I received this as a gift and don't know what took me so long to try it. JUST WOW!!! I have ultra sensitive skin and used this mitt exfoliating without any rash or breakouts afterward. My skin looks and feels so smooth.
Annie D.

United States
08/18/2019
My skincare secret
This is my favorite thing in my skincare arsenal. I have very dry skin, and previously have just layered moisturizer on top of flaky skin. This mitt has changed the game!!! It completely exfoliates without leaving any redness or tenderness. I use it three times a week and then throw it in the wash. I truly love this mitt! My skin is so much softer and brighter because of it!
Jaclyn B.

United States
06/24/2019
Works great
My face looks and feels smoother after using the mitt. I was a little skeptical before using it because it doesn't feel all that rough when I first got it. But, when you use it in the shower on your face, it definitely feels like it's doing the job.
06/03/2019
Great for feet
I use this at least once a week on my feet! It gets all the dead skin off!!!