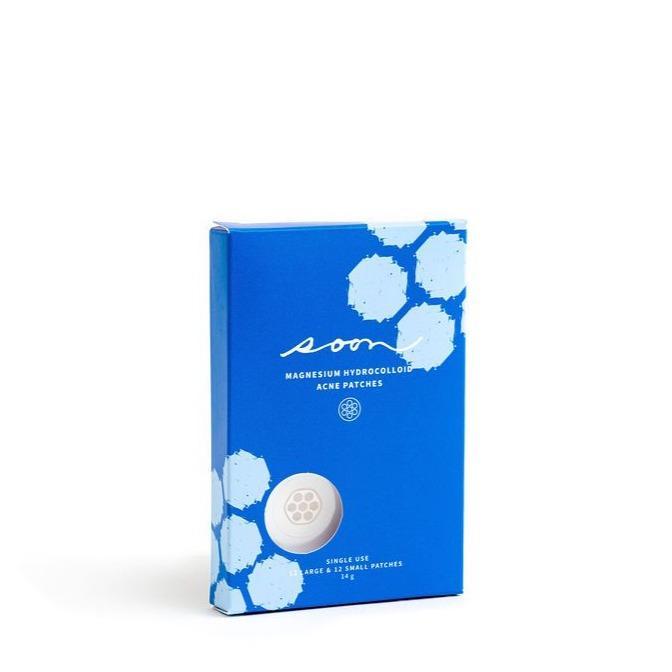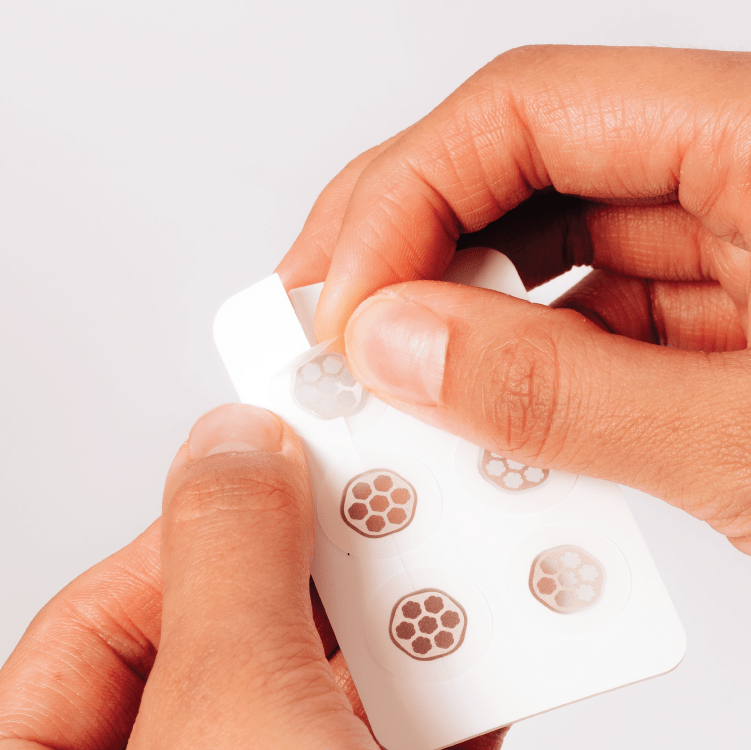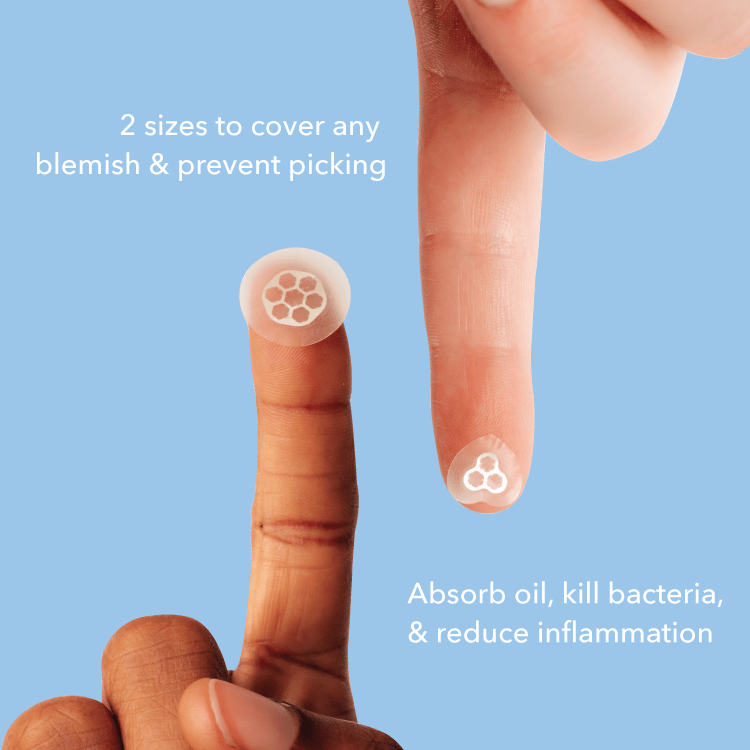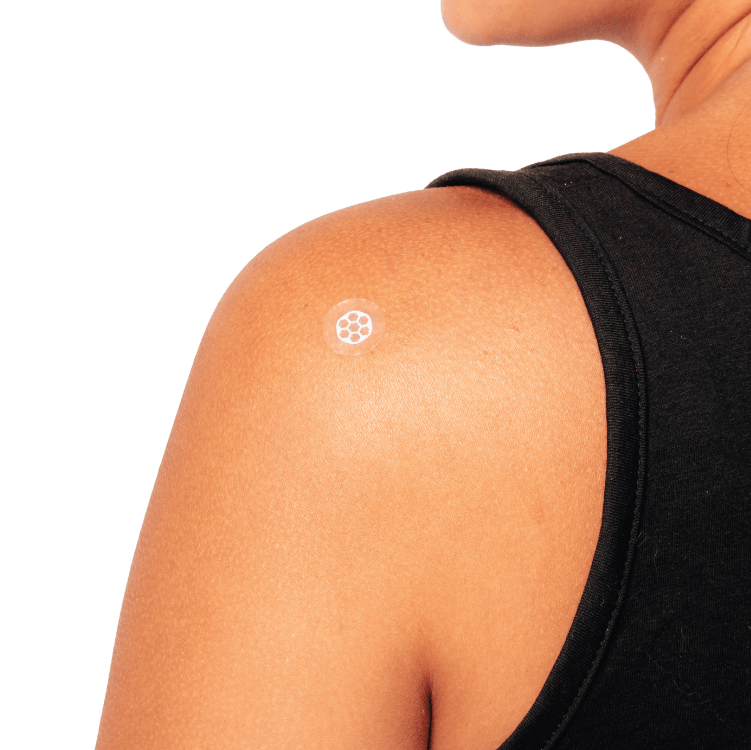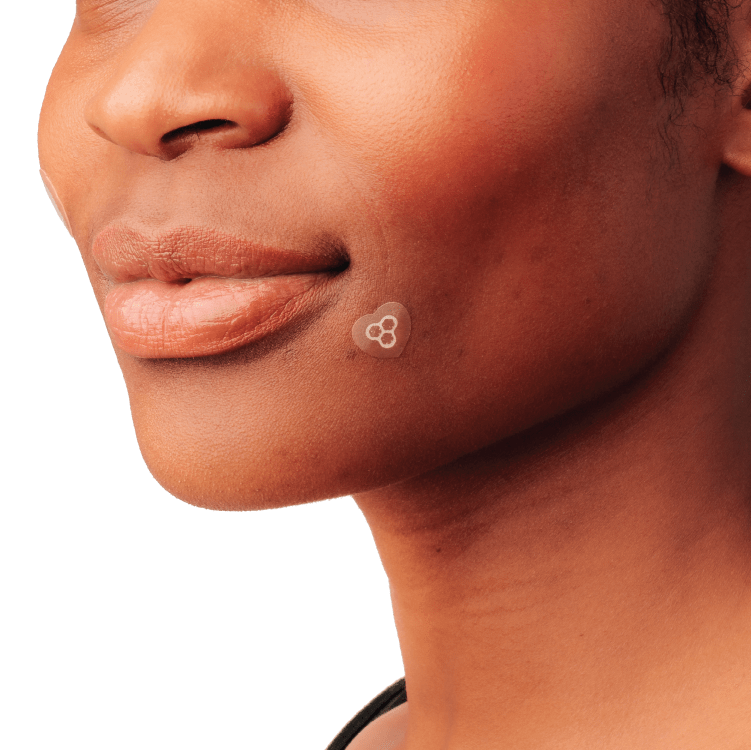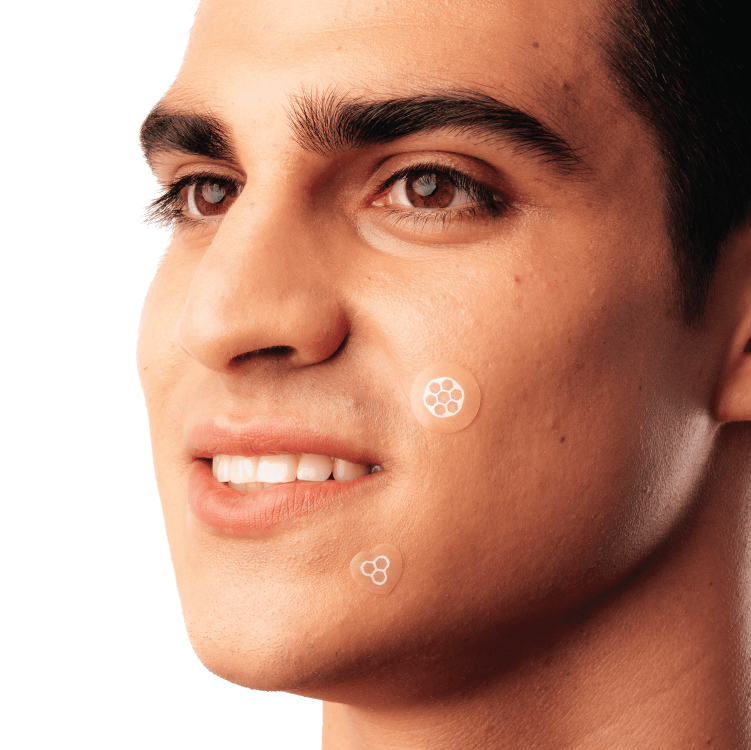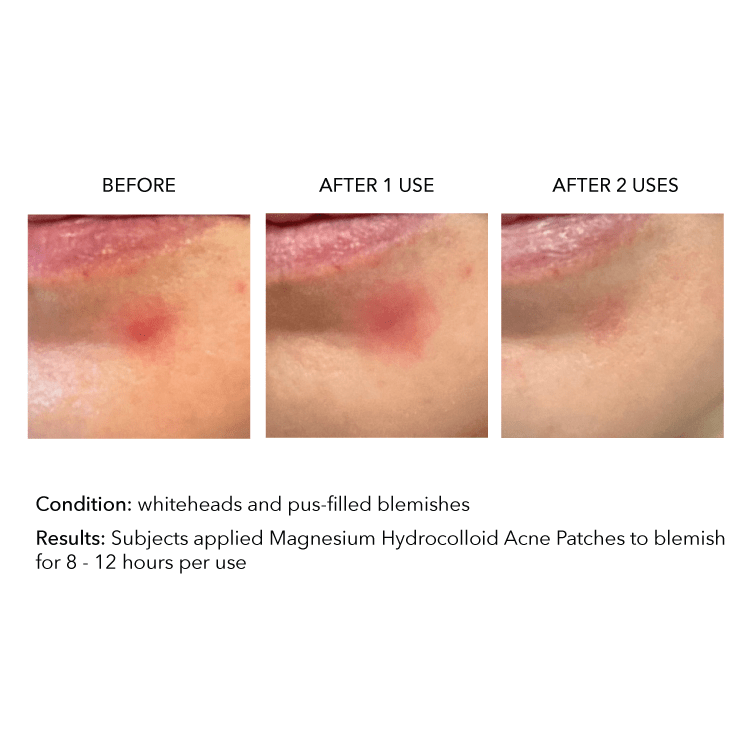 Magnesium Hydrocolloid Acne Patches
Clear stubborn breakouts with these easy-to-use magnesium hydrocolloid patches. Specially formulated to trap oil, kill bacteria, and balance the skin's pH.
Magnesium Hydrocolloid Acne Patches
Clear stubborn breakouts on your face and body fast with easy-to-use magnesium hydrocolloid patches, formulated with just three ingredients you won't find paired together anywhere else.

Each box includes 24 patches (12 large and 12 small).
Why it works
Trap excess oil in the patch, not your pores with hydrocolloid.

Absorb oil and draw out impurities with hydrocolloid and magnesium

Balance skin's pH and oil production, and kill bacteria with magnesium oxide

Minimize redness and irritation

Best for whiteheads and pus-filled blemishes on your face or body
How to use
Cleanse and dry blemish. Remove patch from protective film and place with magnesium centered over the blemish. Rub around edges to affix to skin. For best results, leave undisturbed for a minimum of 6 hours, and a maximum of 12 hours.

Discard patch and repeat as needed. If the blemish is stubborn or particularly angry, a second or third treatment may be necessary.
Ingredients
Hydrocolloid
:
Hydrocolloid is usually found in medical dressing used for skin and wound treatment. Hydrocolloid pulls toxins from blemishes out of the skin and accelerates the skin healing process.
Magnesium
:
Magnesium is an absorbent mineral found naturally in our bones and different types of food. It calms and soothes irritated skin, while breaking down excess oil and bacteria in the pores, improving acne-prone skin.
Magnesium Oxide
:
Magnesium Oxide is a white powder mineral used to absorb excess liquids from the skin, and is used as a pH adjuster.
Customer Reviews
Filter Reviews:
patches
size
supper
pimple
budget haha
college student
Killa
Zitsticka
best
price
Destiny

United States
12/07/2023
These are the best pimple patches!!! I have tried many & I always go back to these.
Georgia W.

United States
04/18/2022
Amazing Product
These patches work amazingly wonderful. They are the best I have found.
Carol A.

United States
09/15/2021
Incredible!
I have been using it on the pimple I currently have right now and I'm LOVING IT! It reduced the size by a lot overnight and I supper recommend it!!
Jada B.

United States
09/11/2021
AMAZING!
I tried these patches for the first time yesterday and WOW…. it significantly reduced the size of my pimples overnight. Like significantly. They remind me of Zitsticka's Killa patches. These were gifted to me, and I'd absolutely repurchase if it weren't for the price (college student on a budget haha).