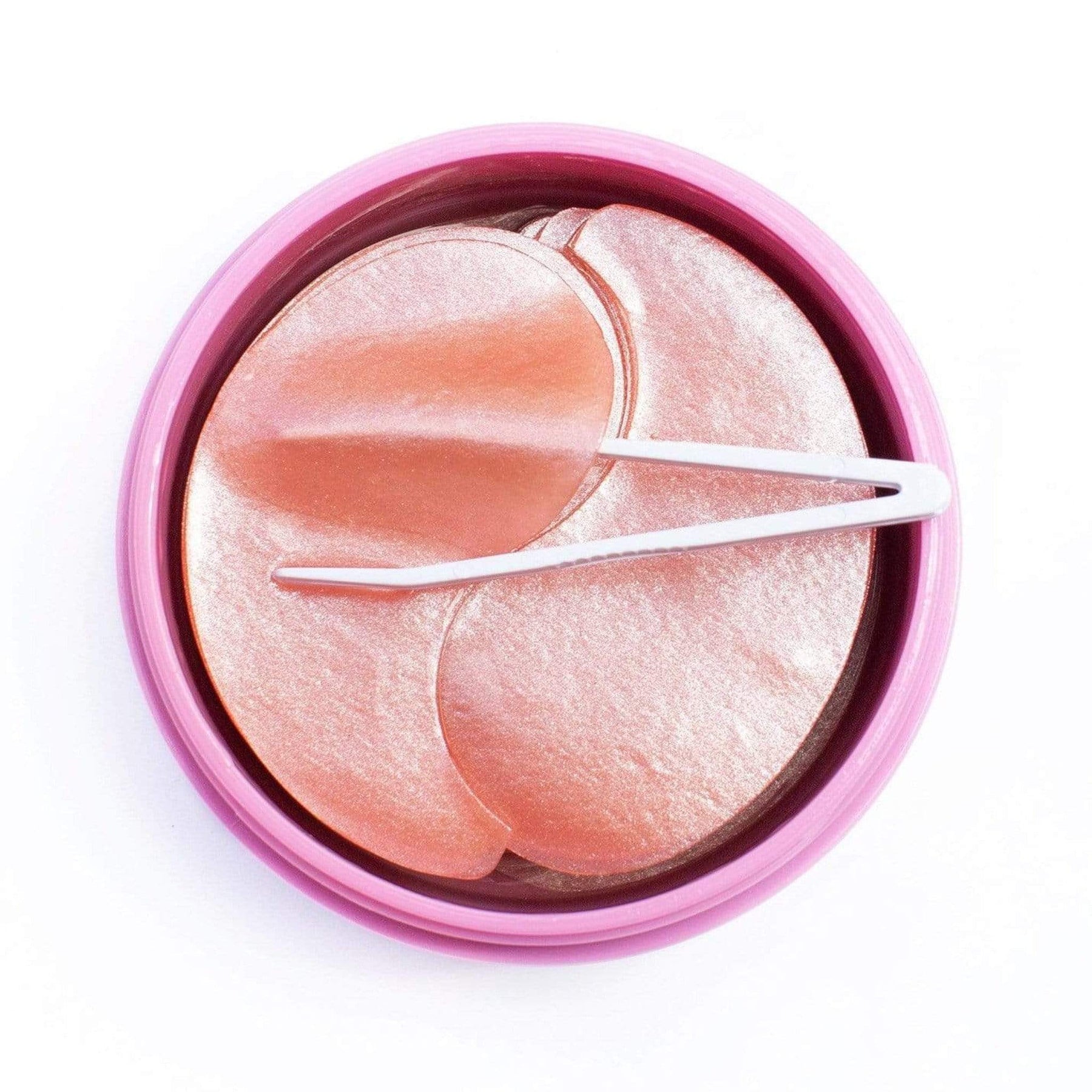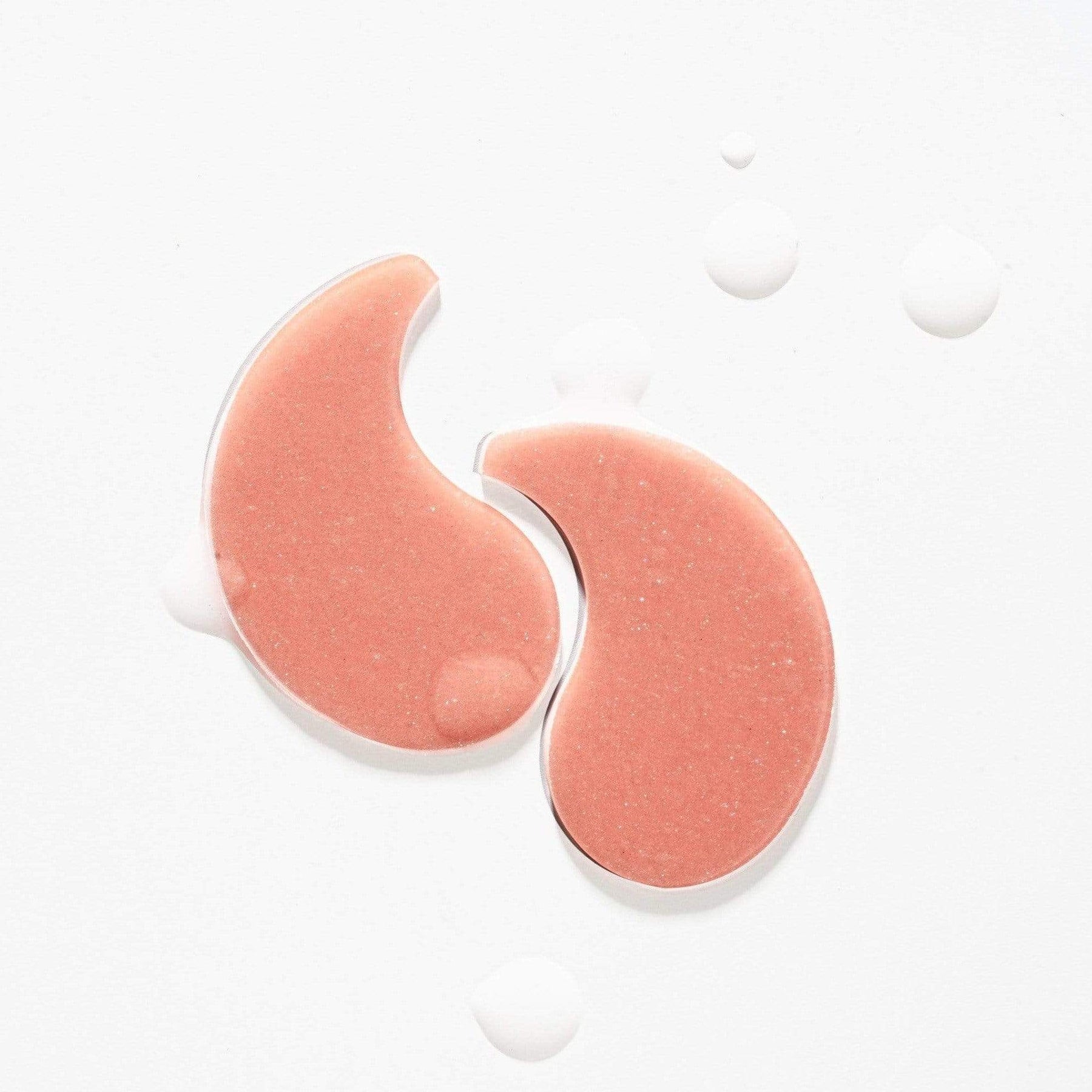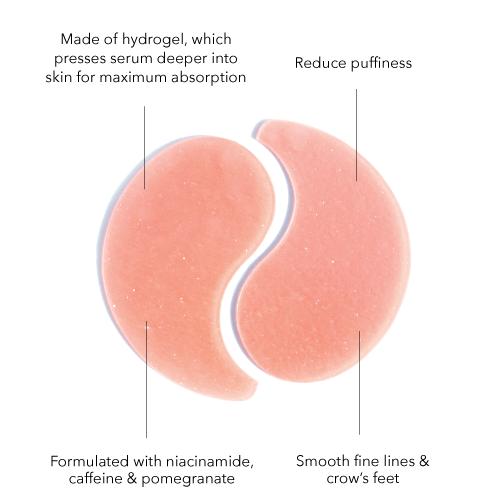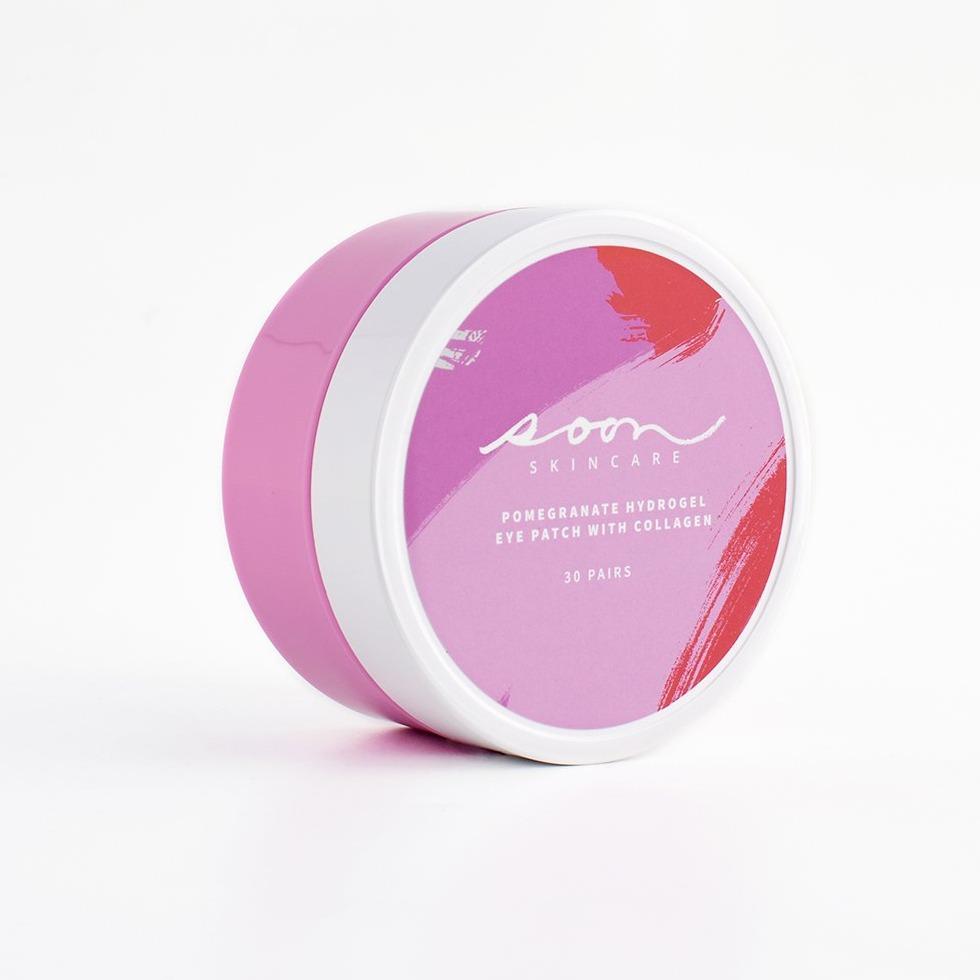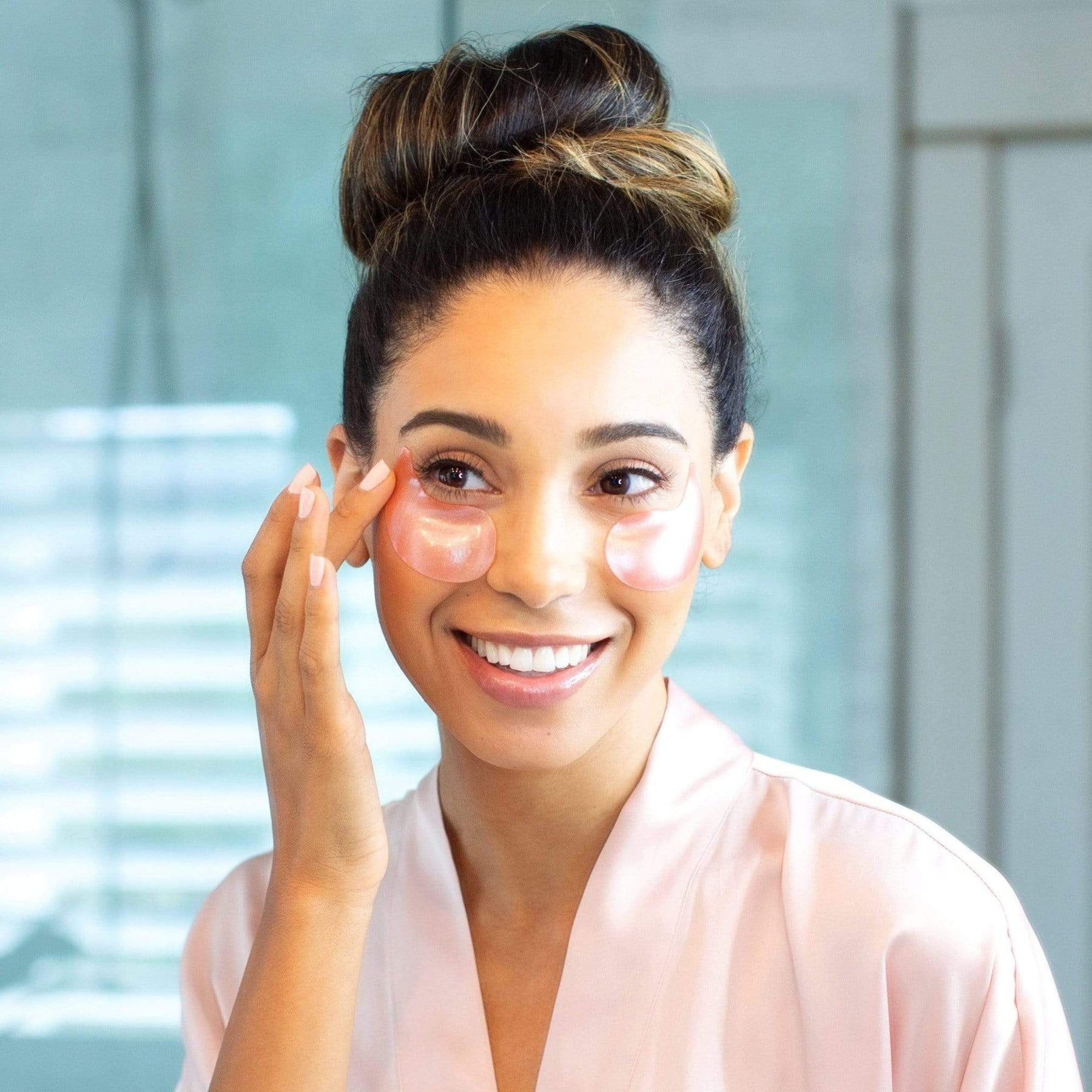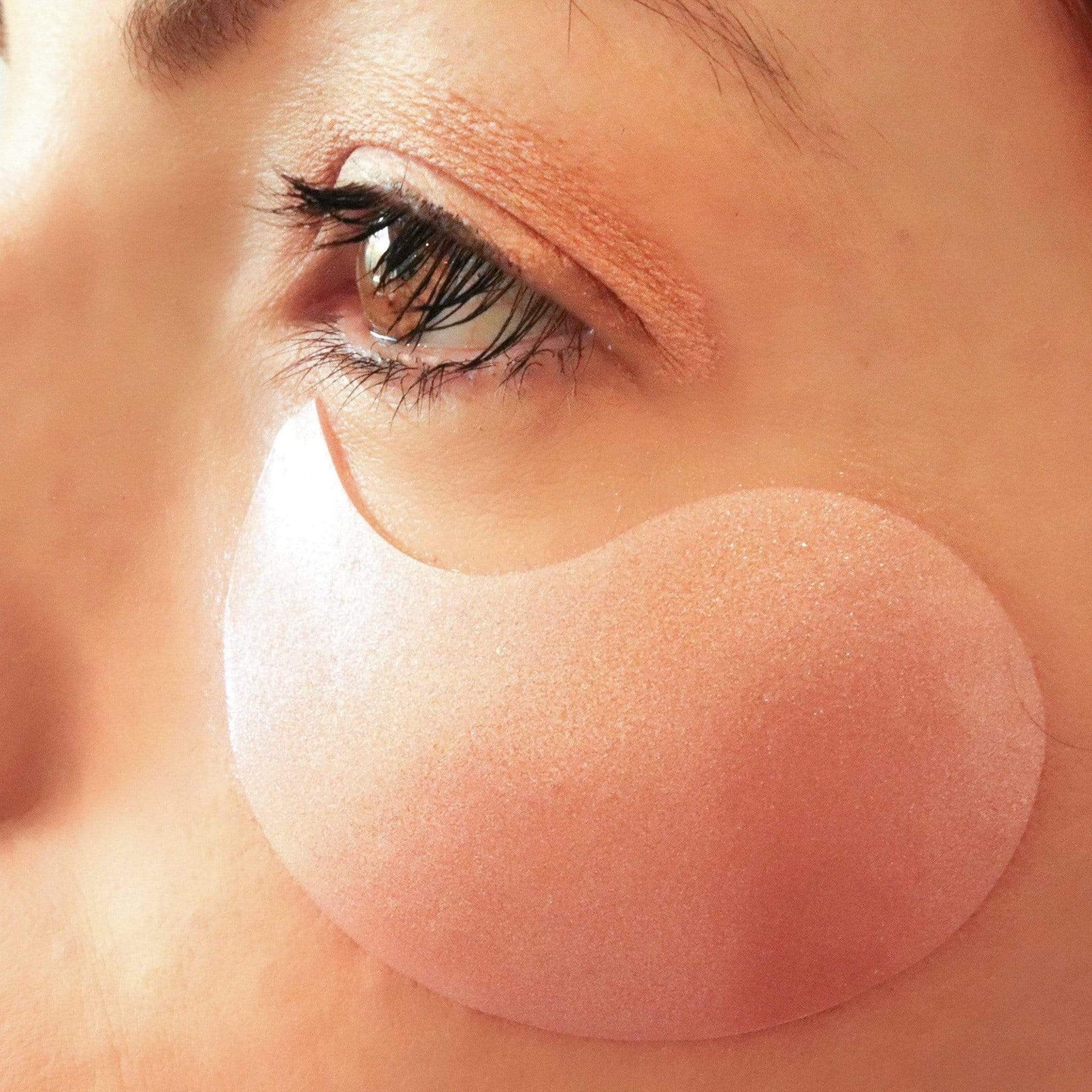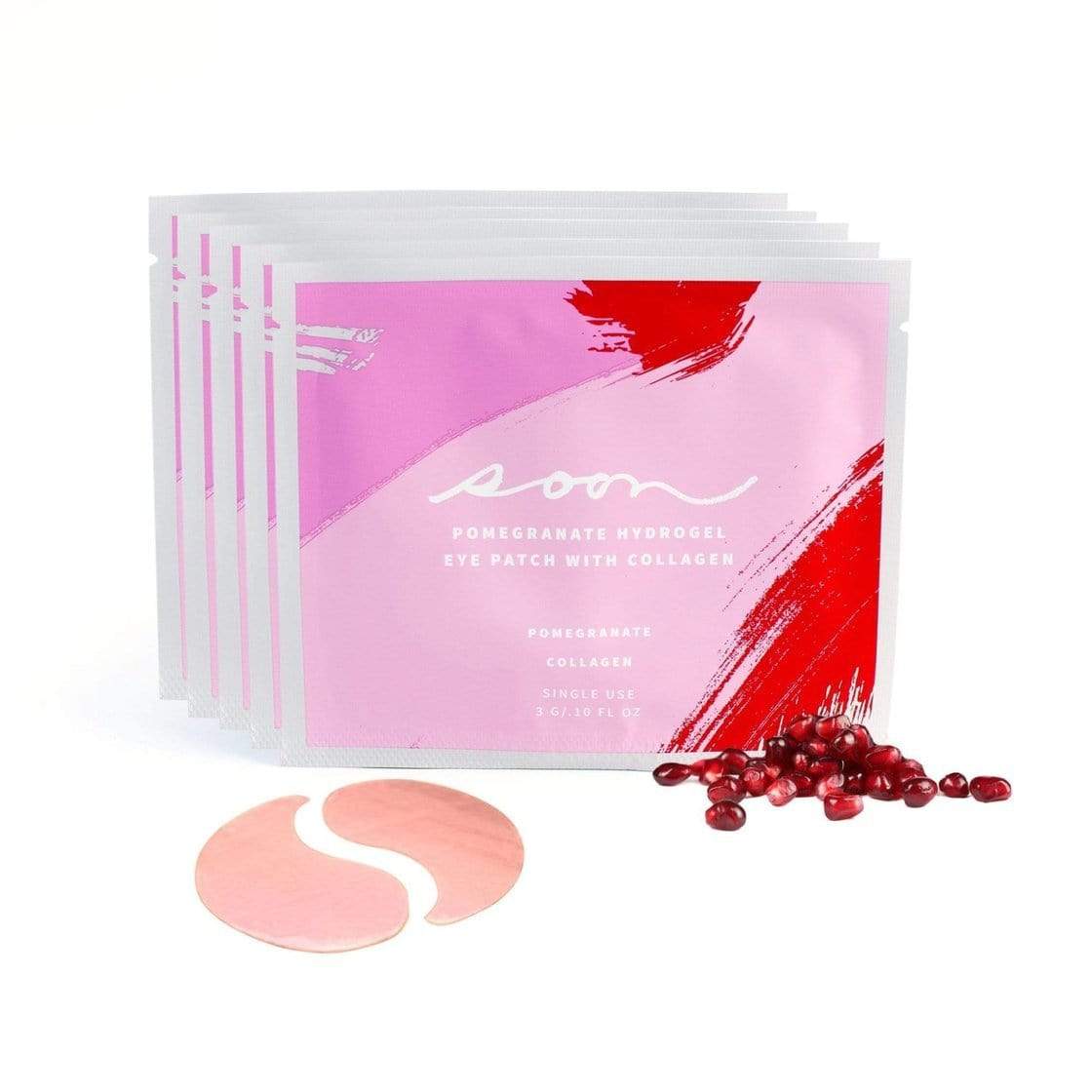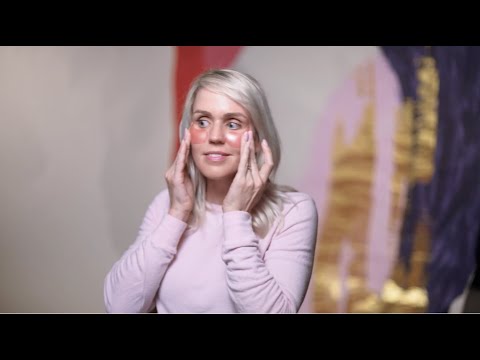 Pomegranate Hydrogel Eye Patches With Collagen
Reduce puffiness, increase blood flow, and revive tired eyes with our biodegradable, eco-friendly eye patches formulated with caffeine. Leave your under eyes awake and energized without the (eye) baggage.
Pomegranate Hydrogel Eye Patches With Collagen
Reduce puffiness, increase blood flow, and revive tired eyes with our biodegradable, eco-friendly eye patches.

Formulated with pomegranate to hydrate and boost antioxidant protection, and caffeine to reduce puffiness, our biodegradable eye patches leave your under eyes awake and energized without the (eye) baggage.
Why it works
Hydrate and plump with collagen

Fade dark spots, prevent acne, brightening skin with pomegranate

Banish dark circles with niacinamid
How to use
Cleanse and dry your face

Place one eye patch beneath each eye

Leave patches on face for 15–20 minutes

Remove patches and pat serum into face
Ingredients
Pomegranate: The antioxidants in pomegranate can help fade dark spots, prevent acne, and have brightening effects on skin. It also is rich in Vitamin C, and can help diminish the appearance of fine lines and wrinkles. Pomegranate is also known for its hydrating and moisturizing effects. 
Collagen: A protein that occurs naturally in skin, but diminishes with age. Collagen is responsible for the skin looking firm and plump, and as an ingredient in skin care products it can help restore that look in the skin again. This helps create a youthful and glowing look in the skin.

Aloe Vera: The aloe plant is known to hydrate skin and promote healing; especially of sunburned or damaged skin.

Niacinamide: A water-soluble form of Vitamin B3 known for increasing cellular turnover that slows visible signs of aging. A great ingredient for all skin types.

Caffeine: A powerful antioxidant that can help with free radical damage. It also stimulates circulation and is a vasoconstrictor which aids in reducing the look of dark circles and fine lines and wrinkles. It can also help reduce puffiness and redness, especially in the skin under eyes.        

Aqua, Glycerin, Dipropylene Glycol, Chondrus Crispus Powder, Benzyl Glycol, Ceratonia Siliqua Gum, Xantham Gum, Synthetic Fluorphlogopite, Allantoin, Niacinamide, Ethylhexylglycerin, Raspberry Ketone, Punica Granatum Fruit Extract, Ethylhexylglycerine, Butylene Glycol, Diptassium Glycrrhizate, Titanium Dioxide, Adenosine, Disodium EDTA, Calcium Lactate, CI 77491, Caffeine, Hydrolyzed Collagen, PEG-60Hydrogenated Castor Oil,Tocopheryl Acetate, Pyrus Malus (Apple) Fruit Extract, Vitis Vinifera (Grape) Fruit Extract Actinidia Chinensis (Kiwi) Fruit Extract, Citrus Paradisi (Grapefruit) Fruit Extract, Citrus Junos Fruit Extract, Citrus Aurantium Dulcis (Orange) Fruit Extract, Citrus Limon (Lemon), Fruit Extract, Phenoxyethanol, Sodium Hyaluronate, 1,2-Hexanediol, Fragrance
Customer Reviews
Filter Reviews:
eyes
skin
fridge
face
puffiness
eye patches
problem
blueberry
shipping
toddler
07/21/2022
The best eye gels
My eyes never look tired thanks to these magical eye gels!
Cassidy S.

United States
06/17/2022
Love these!
These are amazing! They make my skin feel so healthy and my eyes brighter and happier. Would highly recommend to anyone!
Karalyn B.

United States
03/24/2022
Best under eye gels ever
The pomegranate under eye gels are a no brained in my skin care night time regimen. I love putting them on after I've done all my steps and I read in bed. Then after 15-20 min I take them off and go to sleep. These are also great for the morning too if your eyes need a bit of a pick me up.
Pat W.

United States
09/18/2021
The Best Eye Product
These are the best eye patches I have found to eliminate the puffiness under my eyes! The only problem I have with them is that they tend to slide down my face if I move too much while using them!
Karalyn B.

United States
09/08/2021
Best under-eye patches ever!
These soothing under-eye patches are a must have for your skin care routine. I can't go a day without them now! You need to give them a couple min for the product to absorb and they stay in place perfectly. If I get any excess product on my fingers from putting them on, I'll just massage into the rest of my face. I use them as a part of my wind down routine at night.
Kristy R.

United States
02/11/2021
Love these!
These are one of my go to's for taking my morning puffiness. A little trick I like is pastoring them in the fridge so they're cold when I put them on!
Faye R.

United States
09/22/2020
Luv these eye patches
My second time buying them. I like them. Makes my eyes look refreshed. Also rotate with the blueberry
Carrie K.

United States
09/09/2020
Recent purchase order
Exceeded my expectations Also fast on shipping and even my toddler loved them
Becca M.

United States
09/02/2020
Dry Skin No More!
I live in a very dry climate so I'm always worried about my skin staying hydrated. These yummy smelling eye-patches pack a powerful hydration punch and also leave my under-eyes brighter and puffier.
Caroline

United States
08/02/2020
Great Product!
I tried this patch not knowing what to expect. I usually dislike anything touching my face, as I have sensitive skin. I put the eye masks on and I loved it! When I opened it up I was pleasantly surprised by how wonderful it smelled! The eye patches are comfortable & so easy to put on! It left my skin feeling so nice afterwords. I highly recommend this product!
Blythe

United States
07/27/2020
Hydrating & De-puffing
I can't say enough good things about these hydrogel patches. After using the patches my eyes were no longer puffy, tired or dehydrated. They felt soothed and hydrated all day long. I will definitely be purchases more of these.
Ashley M.

United States
07/19/2020
Best eye patches around
I am obsessed with these eye patches. I have always had puffy under eyes. I tried these and absolutely feel in love. My puffiness is gone and I am the happiest woman ever. Plus not to mention they smell so amazing! Everyone needs these!
Amy

United States
07/07/2020
Lovely
Ohh these are fantastic and de-puffing and hydrating. Plus I love the smell! It's feels so decadent applying these but just goes to remind you — you're worth it! I keep mine in the fridge which feels so good to awaken you in the morning or cool after a day in the sun!
05/28/2020
Fun and Effective!
These are so great at brightening and depuffing. And they are a fun little bit of self care too, just don't leave them on too long!
Francesca B.

United States
05/27/2020
Works Great!!
Totally got rid of my puffy eyes! An easy way to pamper myself.
Mandy

United States
05/26/2020
Hydrating and plumping
So easy to use and hydrated my dry under eyes. I use these every week when I am giving my skin a little extra love!!
Katie B.

United States
05/23/2020
Ok I'm sold!
These are amazing! I could go on and on about how these made my skin feel great and how with not the best nights sleep they made me look like awake and I feel ready to take on the day! I'm sold and will be a forever customer
Stefanie

United States
05/10/2020
The best eye mask experience ever!
I've tried tons of different brands of eye masks and these far exceeded my expectations! They are so moisturizing and feel so soothing under my eyes. This will definitely be a subscription product for me!
Janice W.

United States
05/04/2020
Great Results
Wow! After using the hydrogen eye patches, my eyes were less puffy and well hydrated. Unbelievable results!
Cindy D.

United States
03/02/2020
Eye Mask
Love the Hydrogel.eyemask. Very cooling and soothing to the eye. Left. my eye are feeling very moisturizer. I will. be buying again