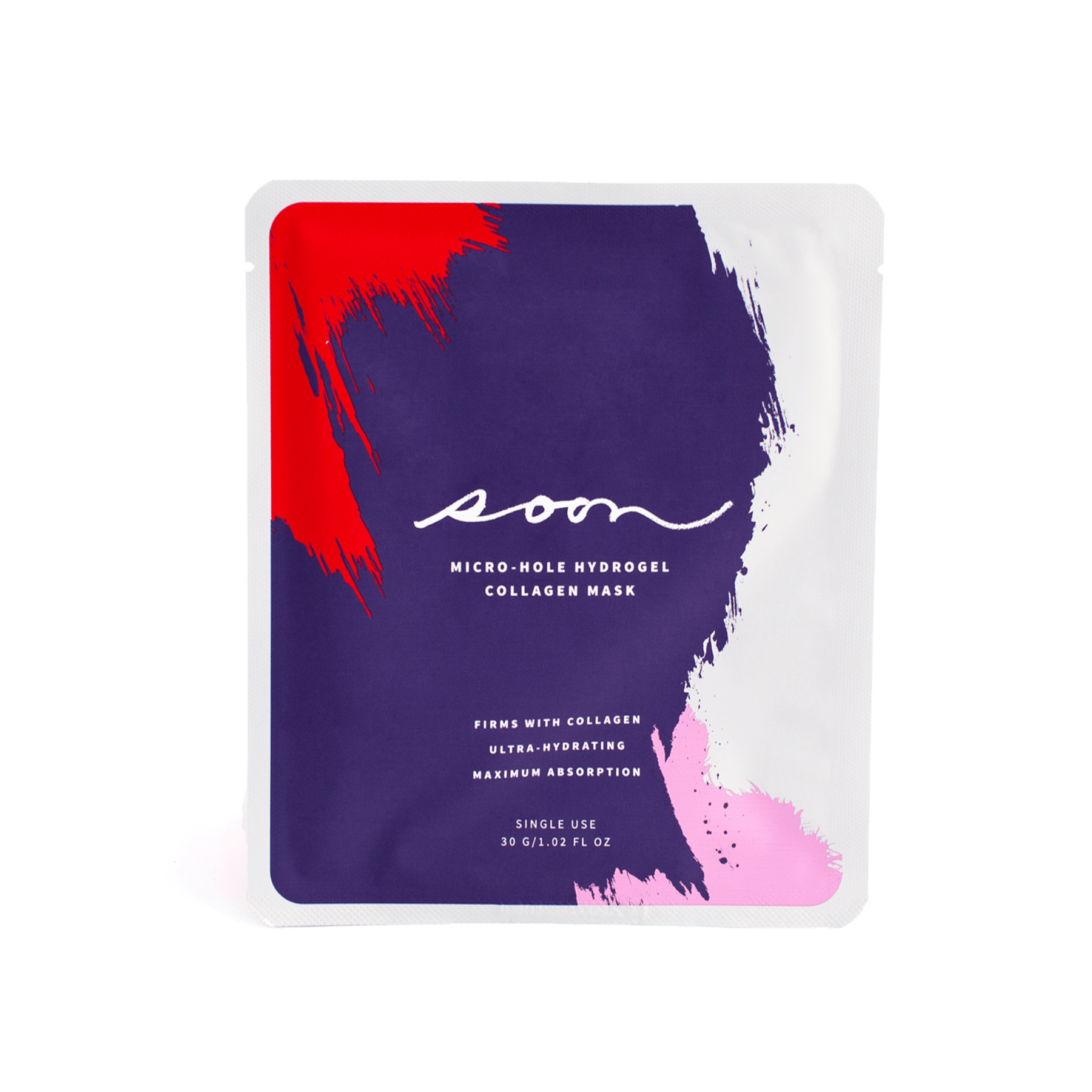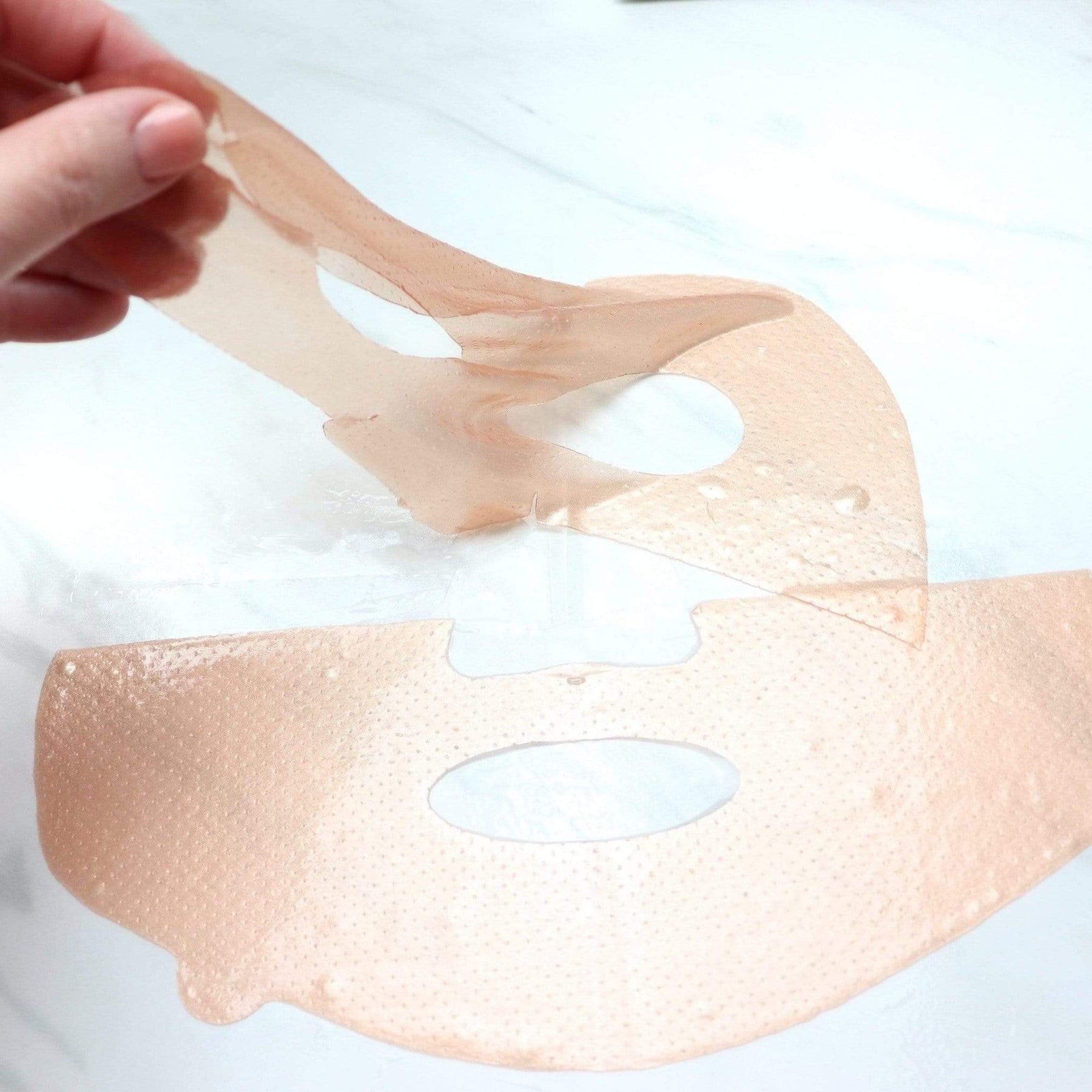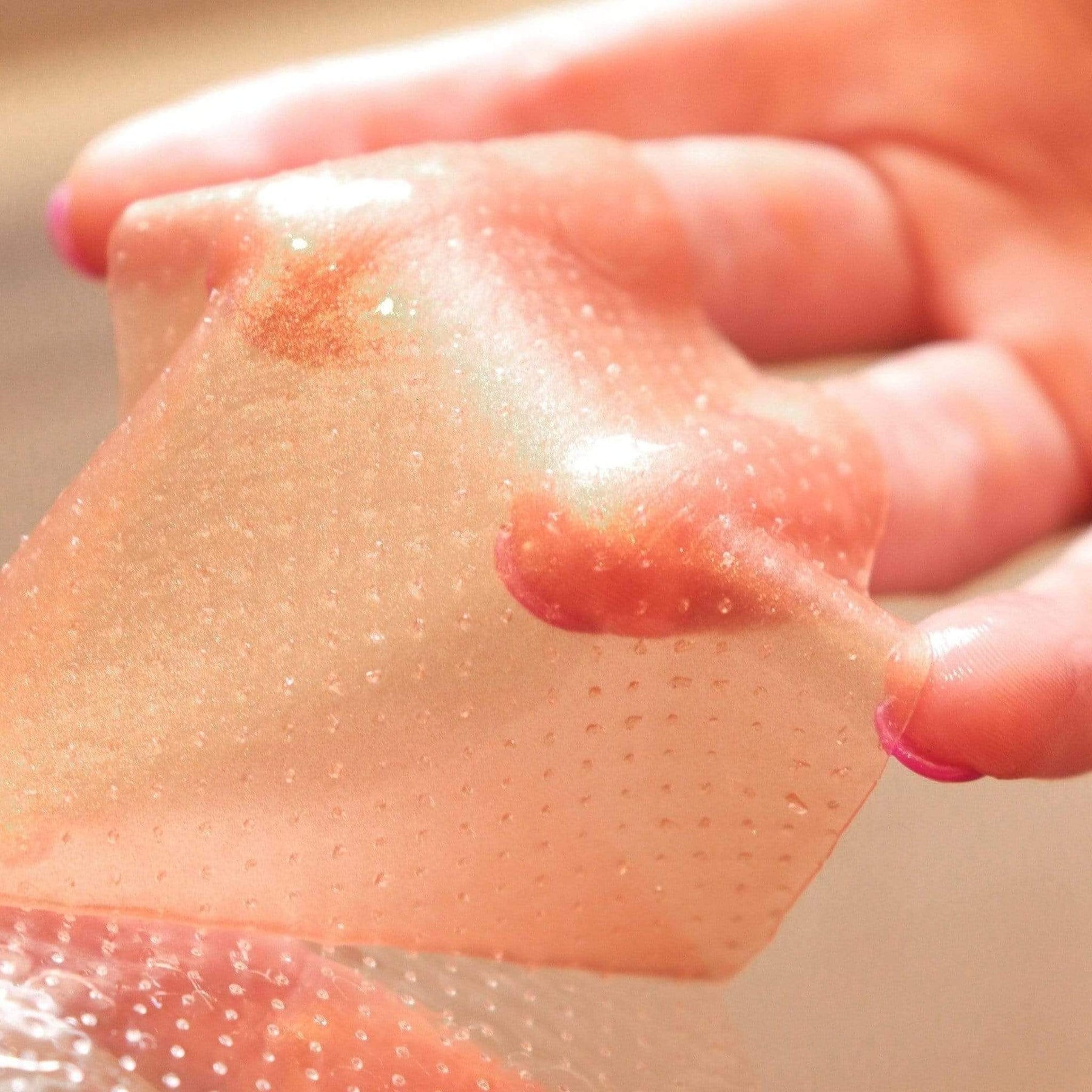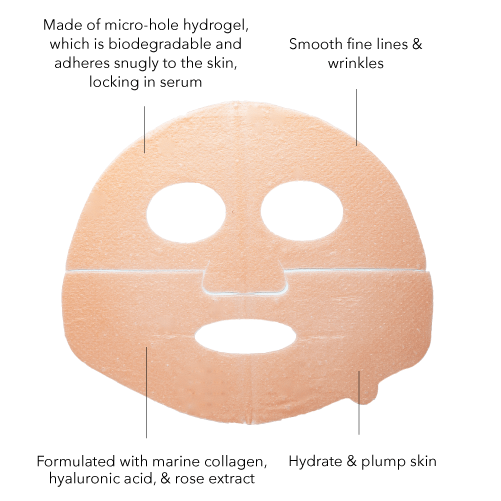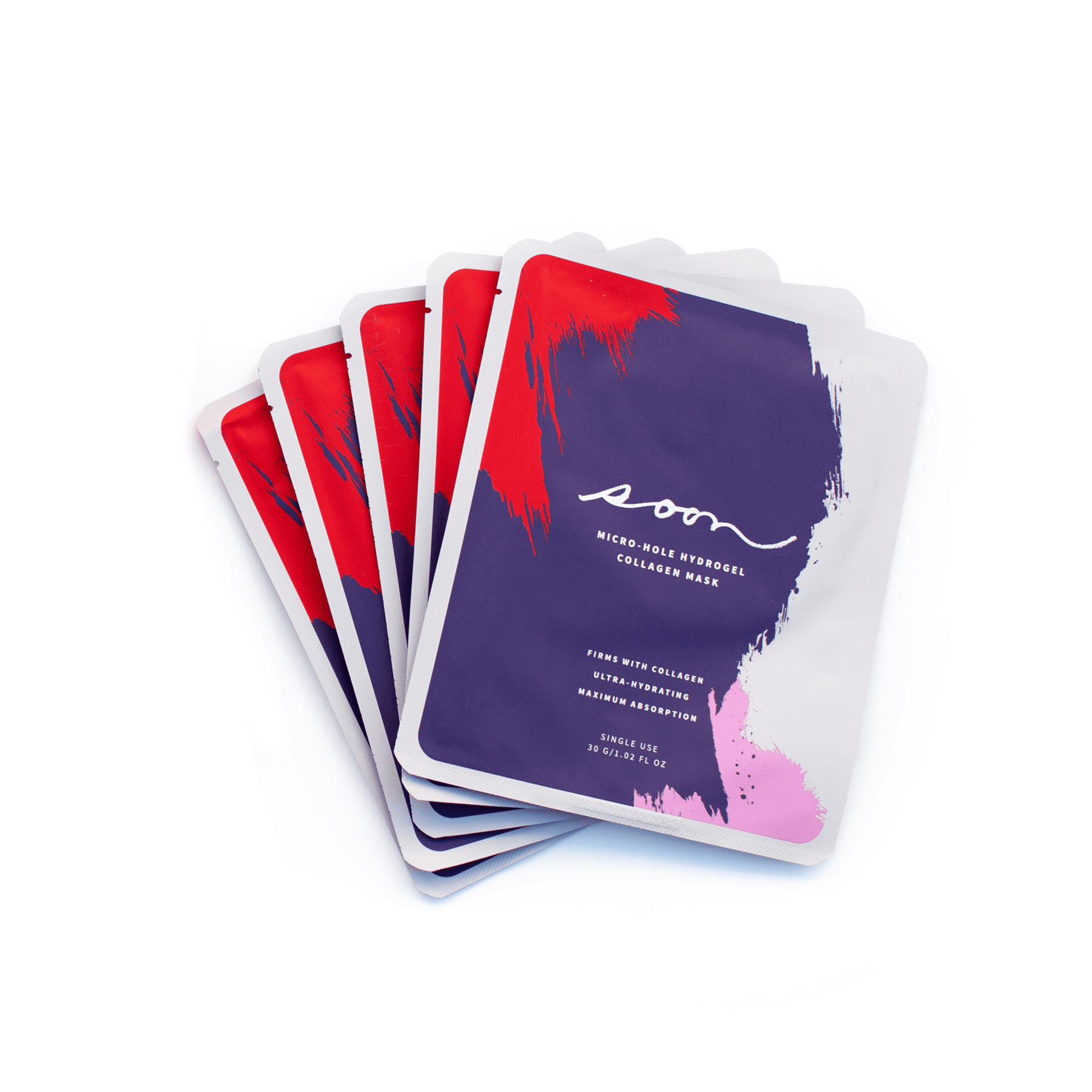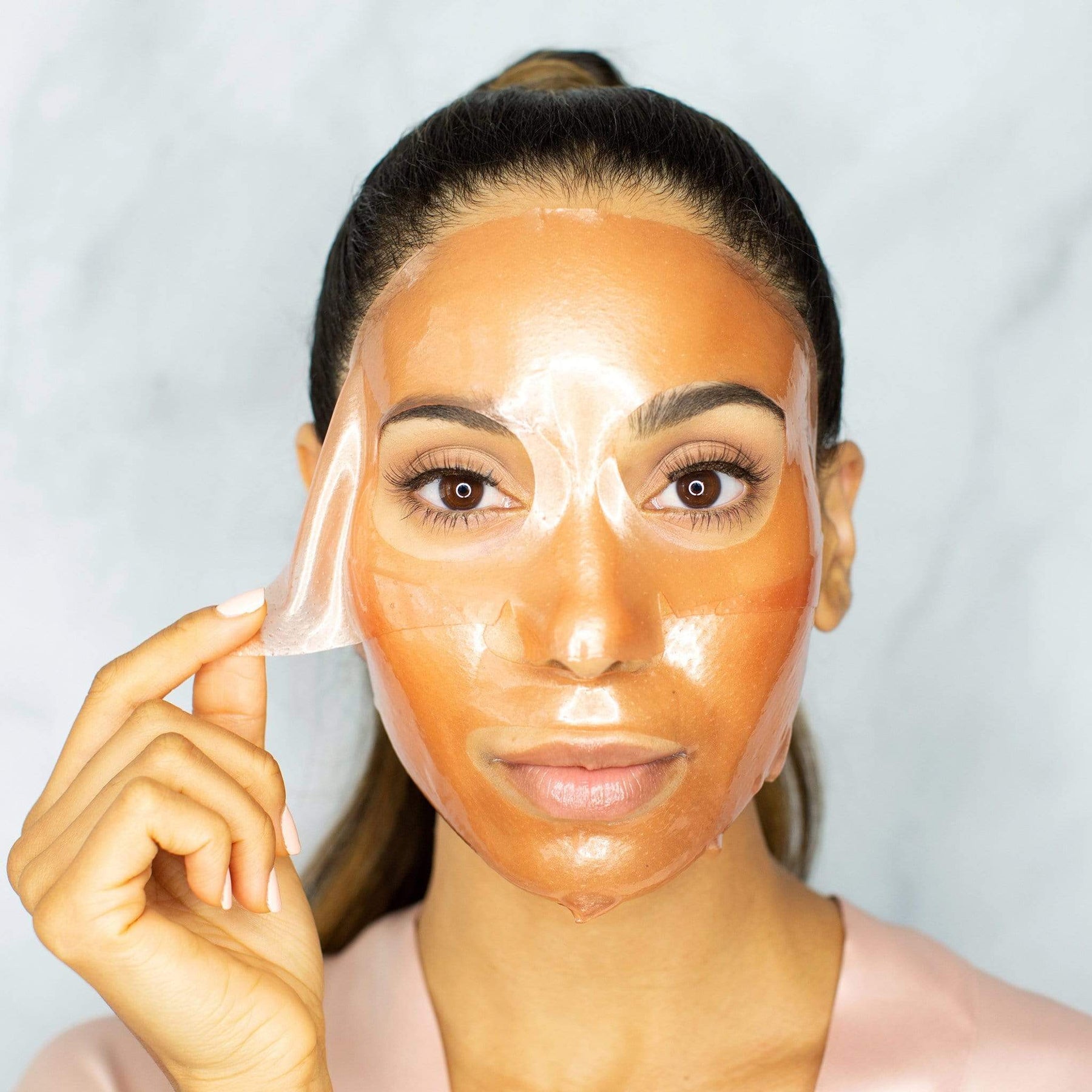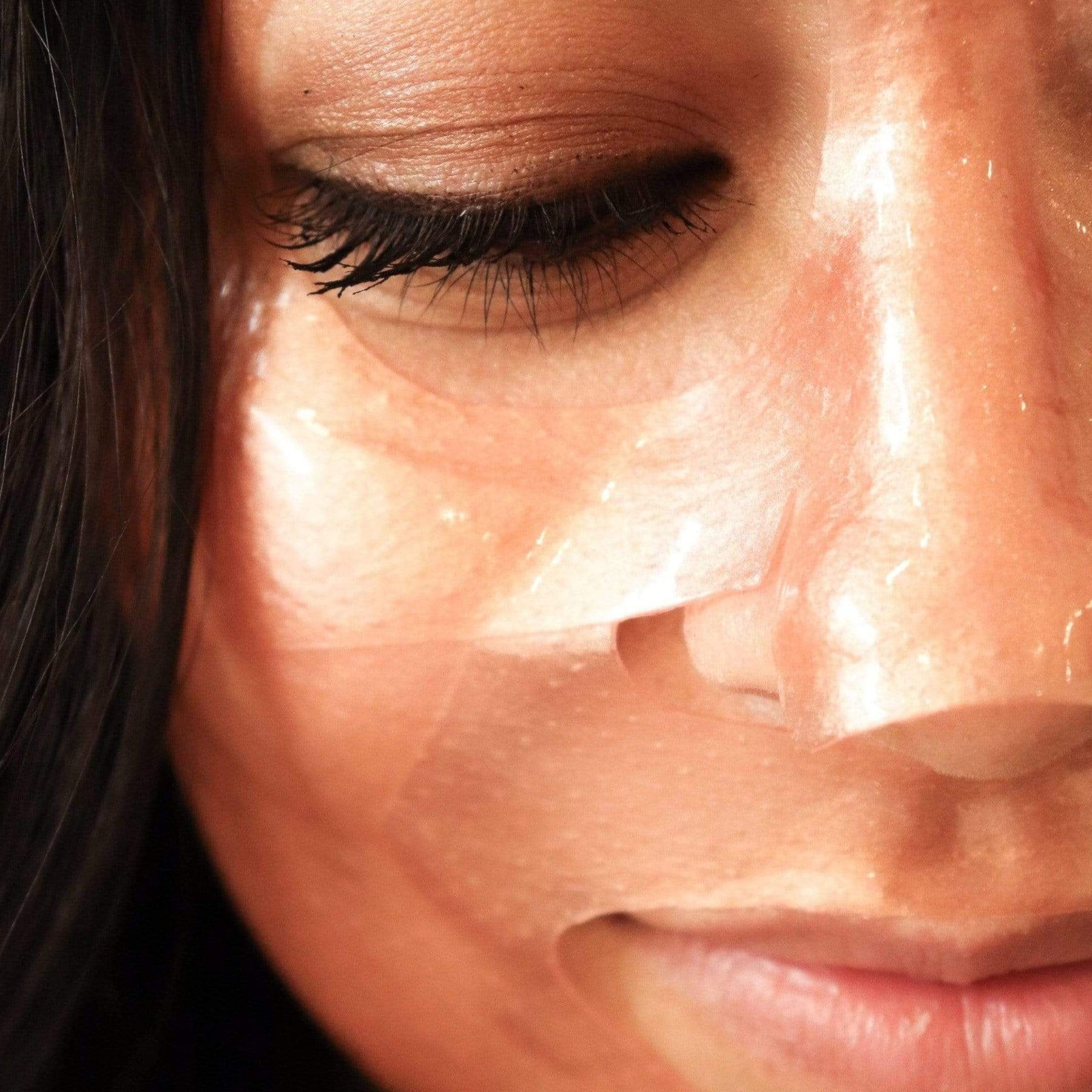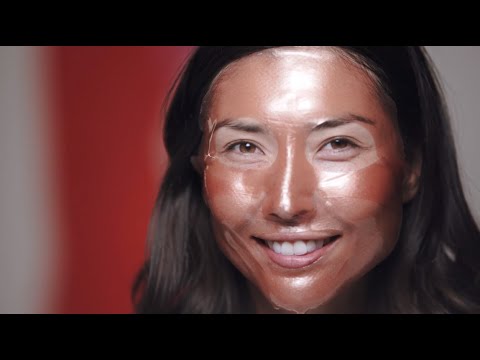 Micro-Hole Hydrogel Collagen Face Mask
Boost collagen production, repair and calm skin with our micro-hole hydrogel collagen mask. Formulated with marine collagen to strengthen and deeply hydrate skin, these biodegradable sheet mask will leave your skin plump and refreshed.  Get your bounce back—no trampoline needed.
Micro-Hole Hydrogel Collagen Face Mask
A collagen sheet mask that boosts skin repair, increases collagen production and calms skin in 20 minutes. This biodegradable and eco-friendly sheet mask is designed to fit all face shapes and sizes.

Formulated with marine collagen to strengthen and deeply hydrate skin, and rose extract to soothe and calm skin, our biodegradable sheet mask will leave your skin plump and refreshed. Get your bounce back—no trampoline needed.
Why it works
Micro-hole hydrogel adheres to your facial curves without slipping out of place, pressing the serum past the first layer of the skin.

Firm and plump skin with marine collagen

Improve skin elasticity with raspberry ketones

Reduce inflammation and redness with rose extract
How to use
Cleanse and dry your face

Open pouch, separate mask (top and bottom), and remove the backing on the micro-hole side of mask.

Apply bottom half of mask to face, micro-hole side down. For a better fit, cut a slit in the chin of the mask and smooth down. Then, apply top half of mask to face, micro-hole side down.

Ensure both backings are removed from front and back of mask (both top and bottom).

Smooth mask over face. Leave on face for 15–20 minutes

Remove mask, discard or compost, and pat serum into face. Don't rinse.
Ingredients
Marine Collagen: Ethically sourced from marine by-products, Marine Collagen is the most biocompatible type of collagen with your skin, allowing it to absorb quickly and penetrate past the skin's surface. It replenishes your skin's natural supply of collagen, which depletes with age, increasing skin elasticity, smoothing fine lines and wrinkles, boosting moisture retention, and firming skin.  
Aloe Vera
:
 

The aloe plant is known to hydrate skin and promote healing; especially of sunburned or damaged skin.
Raspberry Ketone
:
Contained in red raspberries, raspberry ketones have shown firming and tightening effects on skin, and has shown improvement in skin elasticity.
Hyaluronic Acid
:
 

(Sodium Hyaluronate) Naturally occurs in skin, aids in hydration and retaining moisture in the skin. It is known for being the most effective skincare ingredient for holding moisture. It also helps, smooth, soften, and plump skin.        
Aqua, Glycerin, Dipropylene Glycol, Benzyl Glycol, Ceratonia Siliqua Gum, Carrageenan, Xanthan Gum, Cellulose-gum, Chondrus, Crispus Powder, PEG-60Hydrogenated Castor Oil, Allantoin, Synthetic Fluorphlogopite, Butylene Glycol, Ethylhexylglycerin, Agar, Cyamopsis Tetragonoloba (guar) Gum, Raspberry Ketone, Calcium Lactate, Disodium EDTA, Potassium Chloride, Glucose, Titanium Dioxide, Iron Oxides (CI 77491), Tocopheryl Acetate, Aloe Barbadensis Leaf Juice Powder, Sodium Hyaluronate, Phenoxyethanol, Rosa Damascena Extract, Hydrolyzed Collagen, Maltodextrin, Gold, Fragrance
Customer Reviews
Filter Reviews:
skin
mask
something
serum
face
difference
lips
application
bonus
material
Lisa

United States
08/26/2022
Works!
This really worked! It helped make my skin feel more elastic. I'm going to use them more often!
Terese B.

United States
05/17/2022
Favorite face mask!
I feel like I am in the lap of luxury with these face masks! Highly recommend, very hydrating & rejuvenating, these are my favorite face masks from Soon
Laura

United States
02/05/2022
Was it me or the mask
First let me tell you, I was hysterical laughing just trying to get the mask on my face. Every time I thought I was set, it would literally slid off my face. After numerous tries and ripping it in a few places, I decided to lay down in bed and plop it on my face the best I could. All that said, when I took the mask off, my skin felt fantastic and I had a lovely meditation session. Maybe you should call it the meditation mask and recommend that people lay down to apply and relax.
Kaylee T.

United States
09/07/2021
First time was a charm!
I'm not a huge mask person -- I do them once a week at the most (and often just every other week). I can't say I ever really notice a HUGE change -- but this one actually left my forehead feeling more... plump? Dewy? Hydrated! even the next day (and I didn't put anything else on my face until sunscreen the next morning!). That is literally the first time I've ever noticed a difference in my skin that long after (something like 16 hours?).
Jennifer M.

United States
03/14/2021
So Hydrating
Love These sheet masks!
Allison D.

United States
02/07/2021
Great mask!
Love the mask, it made my skin glow. Overall, just a little pricy to be a weekly mask for me.
Lui B.

United States
01/29/2021
Love it
this hydrogel lip patch is soaked with a super hydrating serum with collagen, this was my first time using something like this, I used it for 15 minutes right before bed, and my lips look plumped, smooth and refreshed after using this.
evann p.

United States
01/25/2021
collagen face mask
One of the most pleasurable masks i have EVER experienced
Carrie M.

United States
01/15/2021
The best face sheet masks I've used!
This face mask is amazing! It fits sooo much better than any sheet mask I have purchased before. I love how the micro-hole material really clings to my face and doesn't slip. There is so much serum still in the pouch after application, it's like a little bonus. I can't recommend this product enough!
Ruthie D.

United States
11/09/2020
These are AMAZING
These masks are by FAR the best I have ever used. They make such a difference in how my skin looks. I'm so glad I found them.
Shanel G.

United States
10/22/2020
A must have
the glow after this mask was amazing. I can't wait to use it again
Elaine P.

United States
09/05/2020
Hydrogel Collagen Mask
This will immediately revitalize my face. I begin to show wrinkles when my face dries out. Most of the moisturizers just sit on top of my skin and give me pimples. With these masks, my face absorbs all the goodies and smooths away the wrinkles.
T E.

United States
05/27/2020
Completely addicted
I've bought these masks and the lip ones many times . I've even given them as a small thank you to friends . I love how they make my skin look and feel
Kori P.

United States
05/26/2020
Amazing!
Really love Soon products. A blogger I follow mentioned them and I thought I'd check them out. Got this mask in a first time kit, which was great being able to try a few products at a discounted price. My face felt so hydrated after using!
RANDI M.

United States
03/07/2020
Great but...
The results, after a big struggle (see below) were nice. I could feel the cooling and tightening properties while I wore this mask and my skin looked good after I took it off. However, I had to take 2 stars away for 2 reasons—first, getting this mark to sit right on my face was a crazy challenge—I ended up having to rip different places to get the nose and eyes to lay down. Second, it doesn't adhere well. I had to lay on my back with my head tilted to make it stay put. There's a lot of serum so it's very slippery. Oddly, the eye and lip holes had pieces still in them. I used these cut-outs on my next. Kind of a cool/weird bonus . I also used the extra serum on my winter-dry arms, hands, and legs. I received these in a sub box. Truthfully, I wouldn't buy them because the struggle was not worth the results. I'm 5'3" and about 130lbs. Not sure if this would be better for a larger or smaller face but it just did not work on my totally average size.
Hi Randi, Thanks for the review! Customer feedback is very important to use, so we like to hear it all. Hydrogel masks are notoriously heavier than other types of sheet masks, and because of this they don't stay on as well. Ours have the micro-holes which help them stay better, but the fit is not as snug as the biocellulose masks. We designed our masks to fit different face shapes and sizes, but unfortunately it's not a perfect fit for everyone. Glad you liked the serum, and we love using the cut outs as a bonus as well! Thanks for supporting Soon!
Karalyn B.

United States
10/16/2019
Love it!
Love love love the face mask. It was very refreshing and my skin felt amazing afterward.
emma r.

United States
10/15/2019
Love this Mask
My skin feels smoother and firmer since I started using this mask. I have used it and put my make up on directly after or to relax before bed. I love it.
kathleen m.

United States
10/10/2019
Hydrogel Face Masks
I absolutely love this product as well as the individual lip masks and eye masks I have ordered. My experience has shown immediate results. and strongly recommend these products. Love them. The Soon company is awesome to deal with!
Heather W.

United States